Pas De Deux Fridas print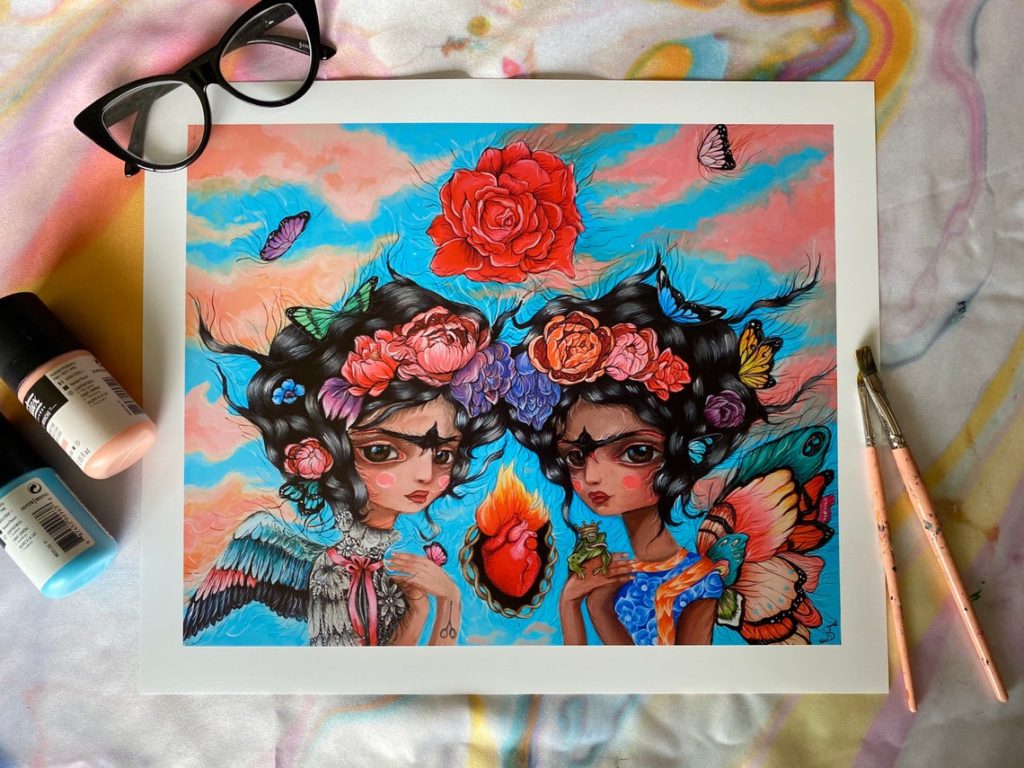 This beautiful print is 13″ x 15.5″ photo luster paper from Skye's painting, The original, Pas De Deux Fridas, was created in homage to Frida Kahlo's, The Two Frida's.
The image similarly reflects Frida's biracial background, wearing traditional European clothing on the left and traditional Mexican clothng on the right. Skye adds symbolisms of freedom, renewal, and surrealism.
Pas De Deux Fridas print

13″ x 15.5″ ( 33.02 cm x 39.37 cm)
Photo luster paper
$50.00