Skate Deck 04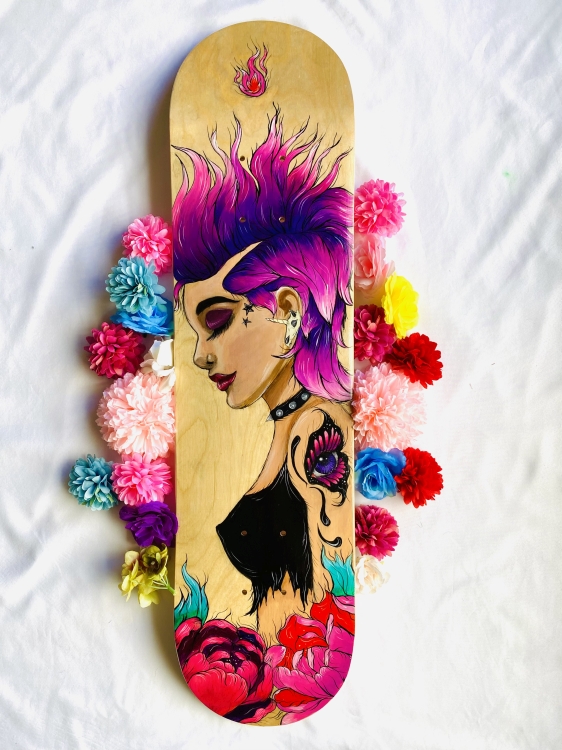 This art piece is a hand-painted 31 in. x 8 in. skate deck acrylic on wood.
This original design by Skye couples the punk and skate cultures in one beautiful piece.
The skate deck comes with a wall mount to hang on a wall mixing in with your current art collection or skate deck collection.
Skate Deck 04
31″ x 8″ (33.02 cm x 48.26 cm)
$500.00