Flowers For Princess Leia print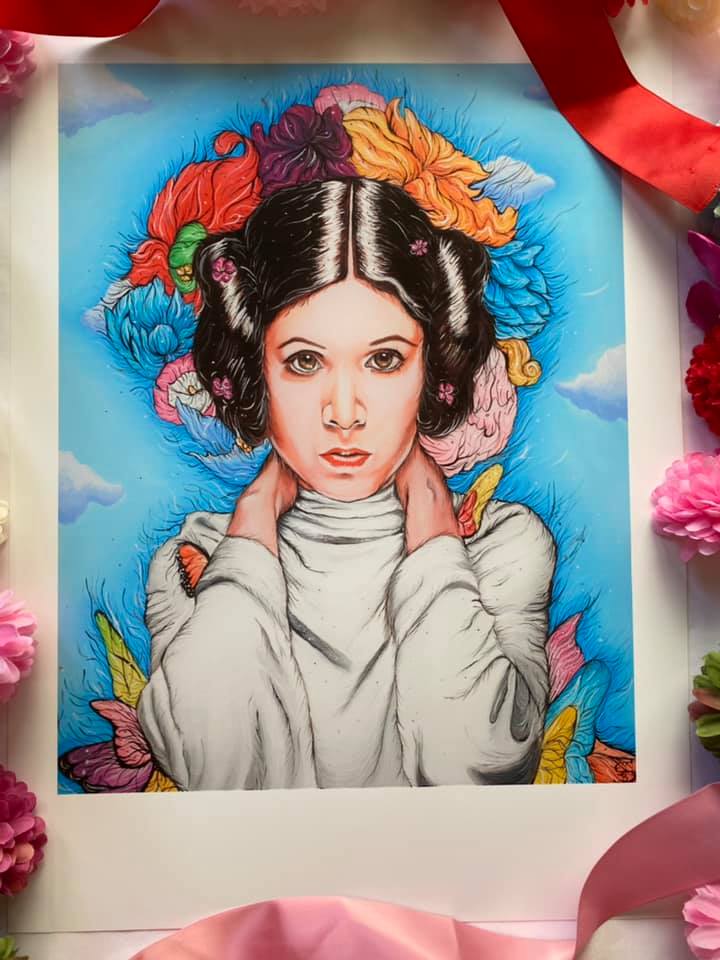 The Flowers for Princess Leia print is a 13 in. x 19 in. printed on photo pro luster paper.
This gorgeous print of Skye's Flowers for Princess Leia painting, exhibits its bright colors and dreamlike qualities with Leia's gaze never leaving you. A great add to your art print collection that looks great at home or in the office.
May the force be with you!
Flowers for Prncess Leia print
13″ x 19″ (33.02 cm x 48.26 cm)
$40.00